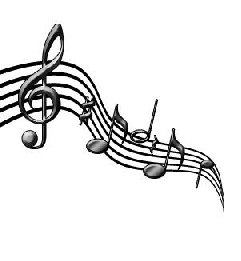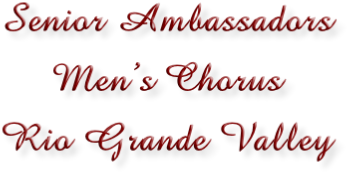 The Ambassadors have four elected officers (President, Vice President, Secretary and Treasure) and five appointed directors.
.
The Ambassadors rehearse each Friday afternoon at Bentsen Grove Resort in Mission, TX. We're easy to find. Come join us for a practice session or two and see if you want to join. There's no obligation.

We are non-profit, and the donations we receive from our performances (after expenses) go to charity. This year our special emphasis is a $1,500 scholarship to the Vocal Music Department at University of Texas - Pan Am. Because we're singers, this is a cause close to our hearts.

Paul Hunter - Transportation and PR.
Back row left to right; Cam Morrison - VP, John Fisher - Secretary, John Roskam - Communications, Rich Rosel - Librarian. Front row left to right; Daniel Isham - Treasurer,
Bob Seymour - President, Ron Petersen - Riser Coordinator, Don Badgley - Scheduler.